Starting with HMC V8R8.1.0.1 there's a new, enhanced HMC interface available. You are given the choice of using either the Classic or Enhanced interface when you login to the HMC.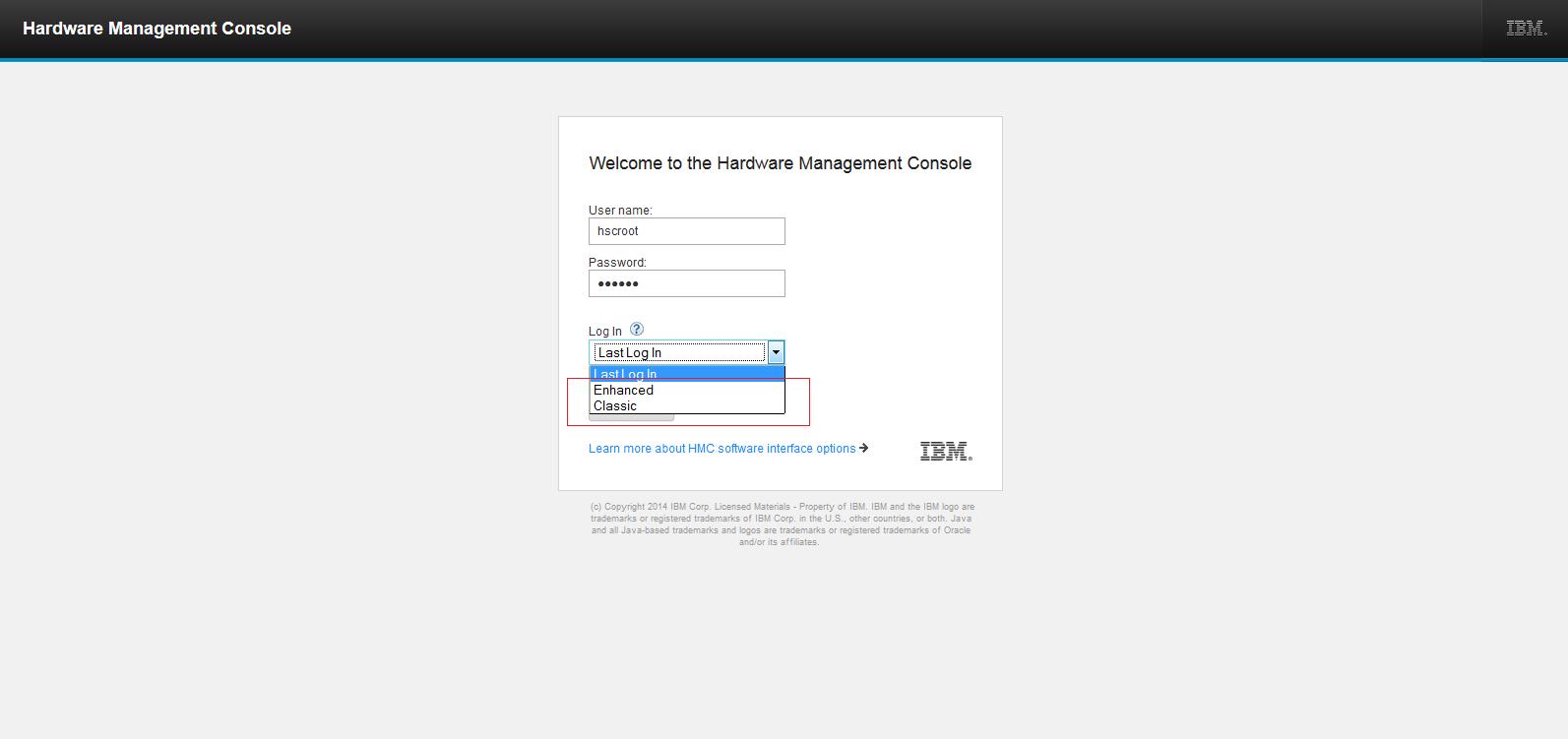 If you select 'Enhanced' you may find that the traditional DLPAR menu (Dynamic partitioning) has seemingly disappeared! You may be expecting the "classic" DLPAR menu, as shown in the following image.
CLASSIC DLPAR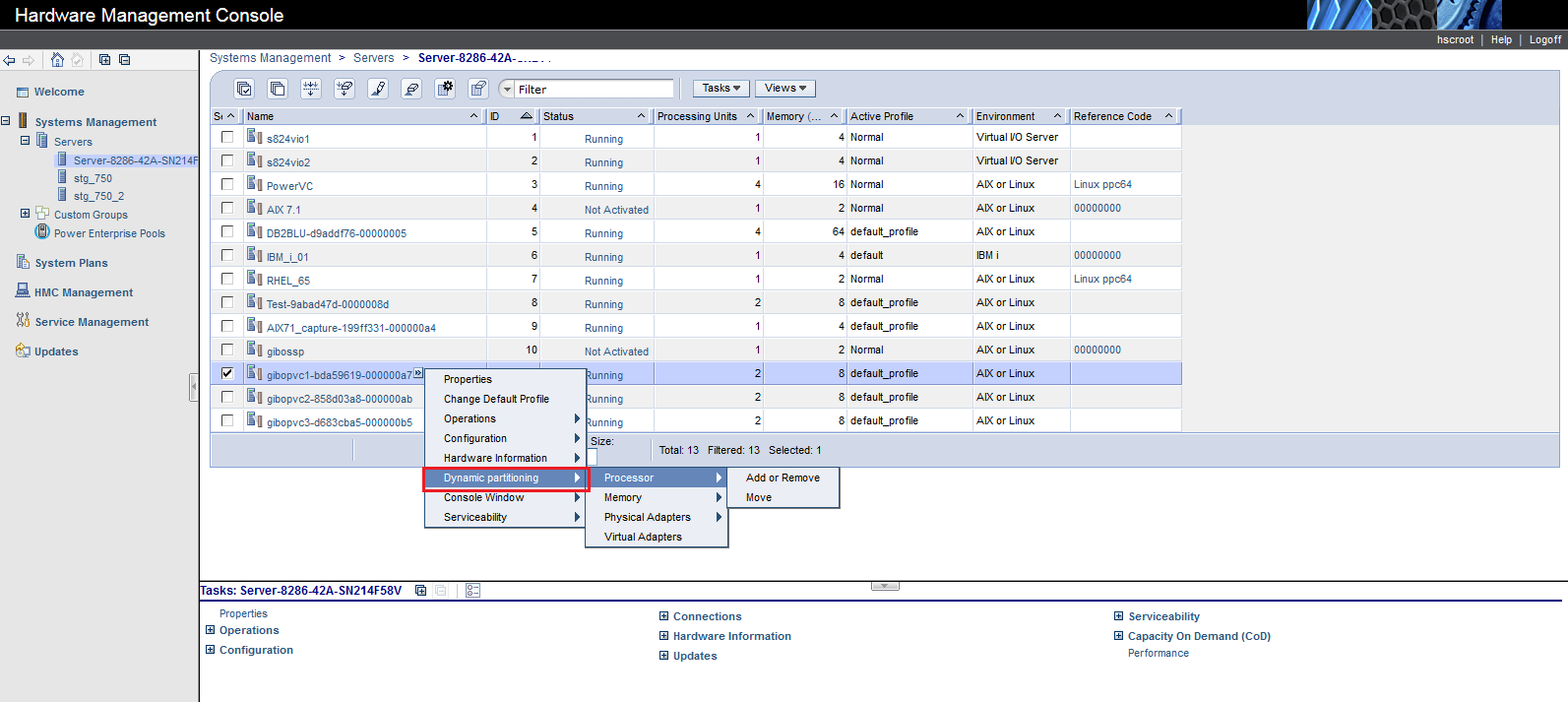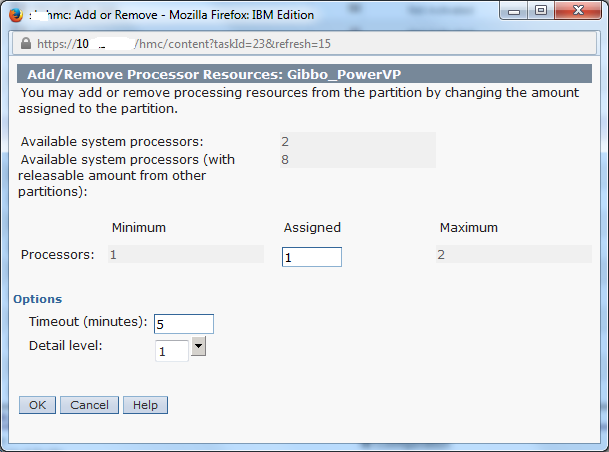 You will not find the 'Dynamic partitioning' option or interface. Instead, in the Enhanced interface, you must select 'Manage' (as shown in the following image).
ENHANCED DLPAR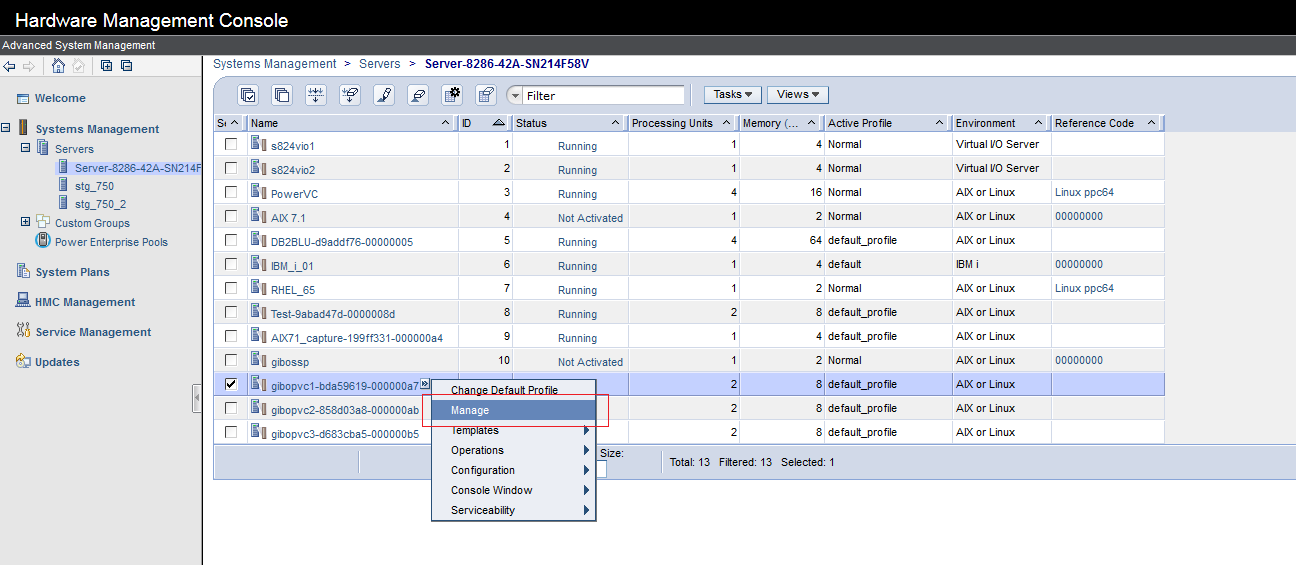 You are presented with a very different DLPAR interface. However, you can perform normal DLPAR operations as you have in the past. In the example (shown below) we can immediately see that the RMC connection to the partition is active and the partition is running. Here we could change the processor settings for the partition. For example, I could change the partition from Uncapped to Capped and then simply select either OK and/or Apply to make this change dynamically.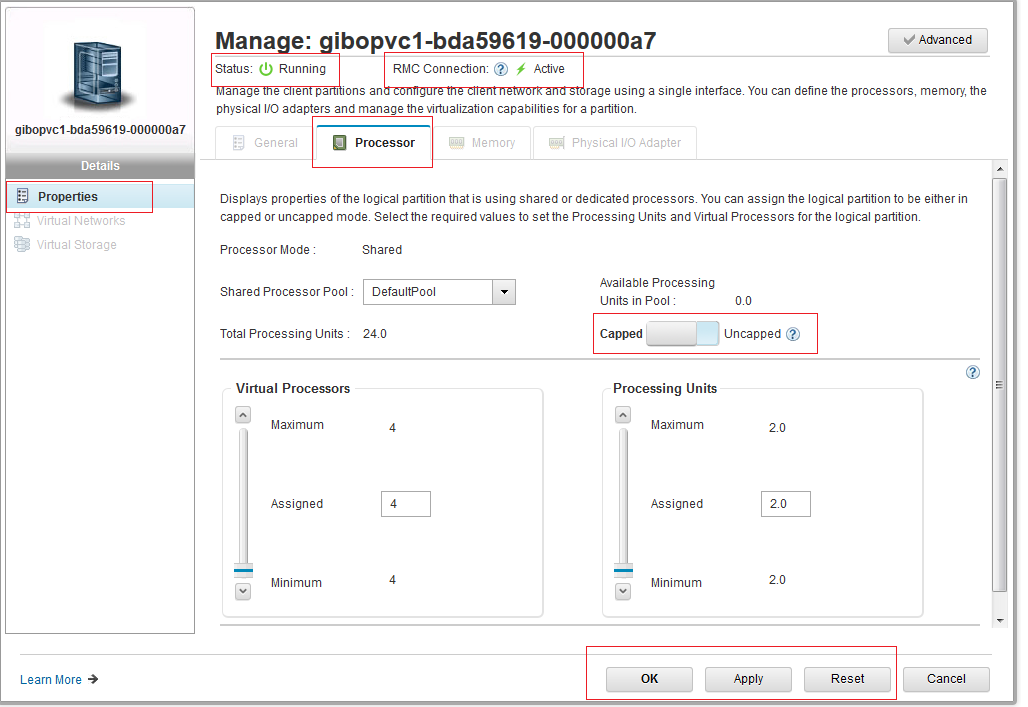 Learn about the differences between the Classic and Enhanced graphical user interface (GUI) in the Hardware Management Console (HMC).
http://www-01.ibm.com/support/knowledgecenter/POWER8/p8ha1/p8ha1_classicvsenhanced.htm?cp=POWER8%2F1-5-1-1-4