Everyone knows about the VIOS advisor (the vios_advisor utility), right?
https://www.ibm.com/developerworks/community/wikis/home?lang=en#!/wiki/Power%20Systems/page/VIOS%20Advisor
And most of us know that this functionality was officially included in a recent release of the VIOS (with the part command), right?
https://www.ibm.com/developerworks/community/blogs/cgaix/entry/the_new_vios_part_command?lang=en
But did you know that the VIOS advisor provides an extra panel of information that is not currently included with the new part command?
The extra panel provides an overview your Shared Ethernet Adapter (SEA) configuration.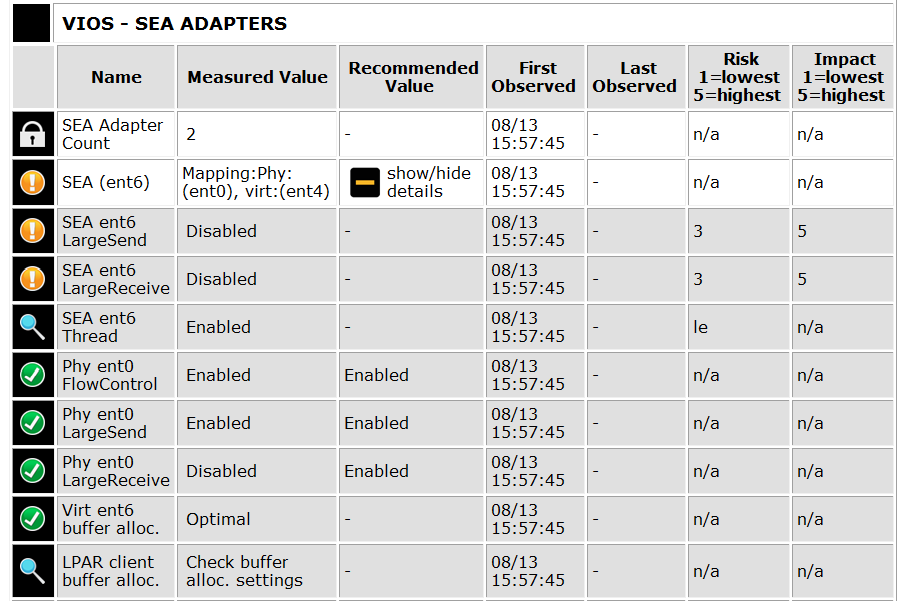 This "new" panel provides advice (and in this case) warnings related to the current SEA configuration on a VIOS. In this example, both large send and receive are not enabled on the SEA. Clicking on the warning icon, I see the following message: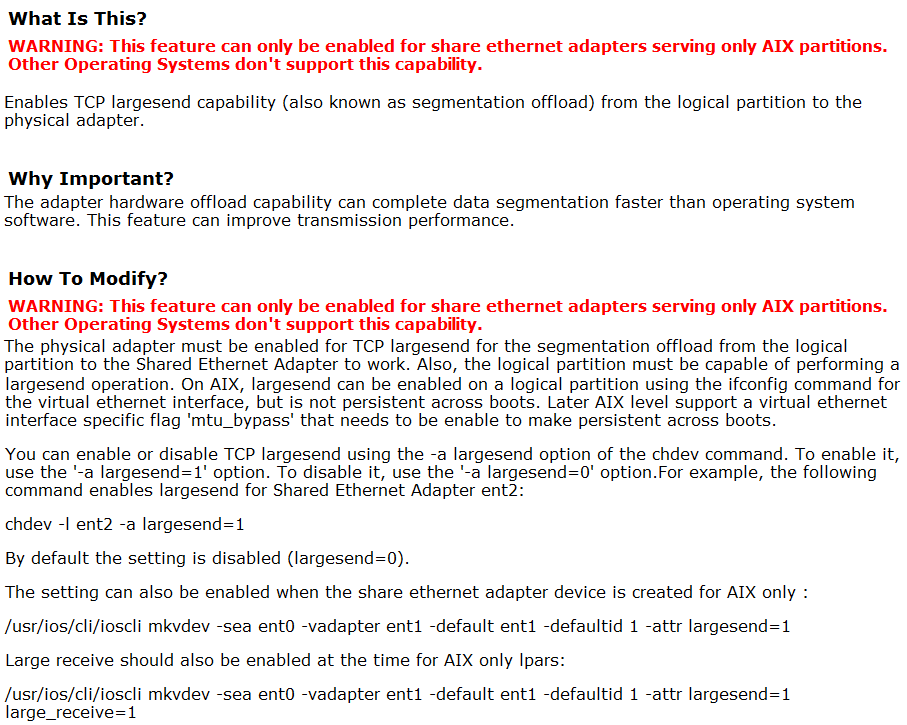 I believe that a future release of the VIOS will include an update to the part command which will provide a similar report. But for now, if you'd like to generate this report, you'll need to download the original VIOS advisor and run it on your VIOS.